Come and join us this September for the 11th Annual Centris Cup brought to you in partnership with Centris Federal Credit Union
Offering various levels of play for U8-U14 girls and boys teams.
Held at the Gretna Sports Complex, Leo Royal Soccer Complex and the LaVista Soccer Complex here in the Great Life!  Due to the Capehart complex being closed for construction, we will be playing our games at a different location this year.  Back to normal next year hopefully.
Tournament Dates:  September 8-11, 2022
(only local teams to play on Thursday night if needed)
Gretna Sports Complex 10550 S 222nd St Gretna, Nebraska 68028
2022 Registration is CLOSED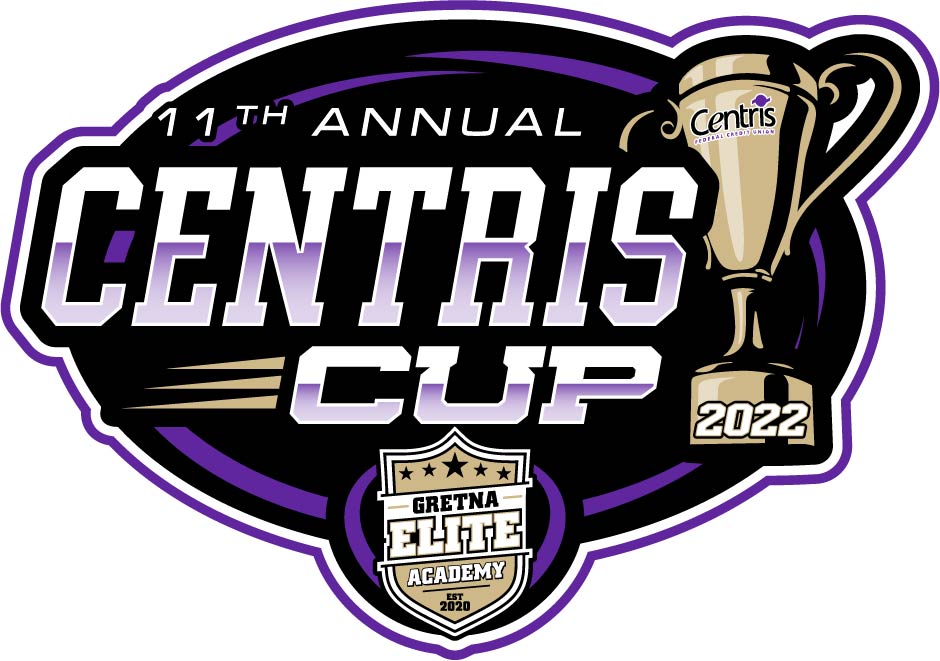 Games are done for 2022!
Thank you to all that participated and we look forward to next year!
Teams will check-in to the tournament in person at the following location prior to their first game.  Check-in will be available for all teams on Thursday and Friday evening for those teams that want to check in early.   If you need special accommodations because of your first game time, please email the tournament director at tournaments@gretnaeliteacademy.com to work out the logistics.
Please bring player passes (laminated or digital), official state roster (4 COPIES), medical release forms and guest player forms if applicable.  The 4 copies of your state roster will be stamped and given back to you to give to referees at each of your games.
Check-in Locations:
Gretna Sports Complex
Check-in times:
Thursday, Sept 8:  4-8pm
Friday, Sept 9:  4-8pm
Saturday, Sept 10:  7-11am
Medical Release and Guest Player Forms
Travel Permit Papers (out of state teams only)
Field Maps & GSC Detour Map
Tournament Headquarters Map
Stay & Play Hotel Information
Gretna Elite Academy has established the following procedure regarding tournament hotel reservations.
A condition of acceptance requires every "out of town" team to utilize one of the sanctioned hotels and book the rooms through Global Connections Inc. (GCI) using their online request system at www.GCITeamTravel.com. Global Connections has worked closely with the local hotels and has secured the best rates possible for this event. Various options will also be available to satisfy team needs and all budgetary considerations.
A team failing to utilize Global Connections will not be permitted to participate in the tournament.
ALL teams traveling to participate in the tournament can designate a team representative to make the entire team's request online at www.GCITeamTravel.com. GCI has secured tournament room blocks at reduced rates from a wide range of hotels to suit the needs of all participating teams. A list of the hotels can be found online for this specific tournament.