The 2021-2022 season will feature ten Regional Leagues:  Carolinas, Florida, Heartland, Northeast, Northwest, Ohio Valley, SoCal, Southeast, Texas and Virginia.  Each ECNL Boys Regional League is structured slightly differently, reflecting the unique needs and desires of the participating clubs, geography, and more.
ECNL Boys Regional Leagues are operated and managed so as to ensure a consistent environment and level of professionalism across all leagues, facilitating more club connectivity between levels of play and providing a path for more players within each Member Club to reach their fullest potential.  Each league allows for coordination and collaboration between the teams of different levels within ECNL clubs, or opportunity for teams and players in other clubs to develop through regular high-level competition.
The ECNL Boys Regional Leagues will offer a pathway to the ECNL Boys Regional League Finals, held in conjunction with the ECNL Boys Playoffs in San Diego, CA.
To learn more about the ECNL Boys Regional League please click on the link below: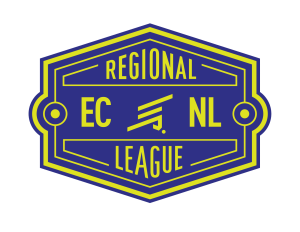 GEA ECNL RL teams will play in the Heartland Conference North Division for the 2023/2024 soccer year with the following teams:
Gretna Elite Academy (NE)
Sporting Nebraska (NE)
Sting NE (NE)
FC United (IA)
Sporting Iowa (IA)
Vision Soccer Academy (IA)
EXPECTATIONS OF ECNL RL TEAMS
3 x a week training (1 x week throughout the Winter months)

Participate in an NYSL schedule (U15-U19)

Participate in an NYSL schedule (U13-U14)

Participate in 2 x events (most likely out of town in KS/IA/MO, high school age may be more Regional in CO/IL, out of region)
Cost:
$1,800
All Inclusive (except College ID Camps & Winter Futsal)
2 out of 3 training sessions on turf
GEA ECNL RL teams will have fully licensed, professional staff coaches under the guidance of the GEA Technical Director ensuring teams are part of a holistic, growth environment. A high emphasis is placed on performance within the club playing philosophy and training plans are devised based on this development and club theme model.
The NPL platform allows:
focus on long-term player development
high-level games appropriately scheduled with higher training-to-game ratios and eliminate calendar congestion
integrated with the id² Program, which includes Player Development Programs (PDPs) in select local markets, and that works closely with U.S. Soccer staff regarding player identification, and player and coach development
designed and structured by the clubs, based on the needs of the clubs
Increased college recruitment exposure through regular Conference weekends