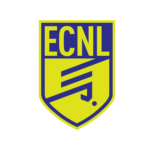 The Elite Clubs National League Boys (ECNL Boys) was founded to improve the daily environment for boys youth soccer players through a collaborative club-based development program featuring competition, player identification, and coaching and club development platforms. The ECNL Boys will include both regular season conference games and cross-conference events, and qualifying teams from the ECNL Boys will advance into the ECNL Boys Post-Season.
The ECNL Boys is based on the values of grassroots collaboration and innovation, and supports the independence and freedom of coaches and clubs to fully manage the development path for their players, including the system and style of play, the competitive calendar, and all aspects of the development path. The ECNL Boys will raise standards in training, competition, club organization, and coaching in a holistic development program.
The ECNL Boys is led by a Board of Directors elected by the member clubs.
2021 ECNL Town Hall:
https://www.youtube.com/watch?v=f03DE0NECJI&t=660s

HEARTLAND CONFERENCE COMPETITION
Our ECNL teams will compete in the newly formed Heartland ECNL conference covering NE, IA, KS & MO.
Gretna Elite Academy (NE)
Sporting Nebraska (NE)
Kansas City Scott Gallagher (KS)
FC Wichita (KS)
St. Louis Scott Gallagher MO (MO)
St. Louis Scott Gallagher IL (IL)
Sporting Iowa (IA)
Vision Soccer Academy (IA)
Spring Springfield (MO)
KC Athletics (KS)
NATIONAL EVENT COMPETITION 
Our ECNL teams will compete against the best soccer clubs in the nation at the most highly recruited soccer events in the country.  These ECNL National events are only for full ECNL Member Clubs.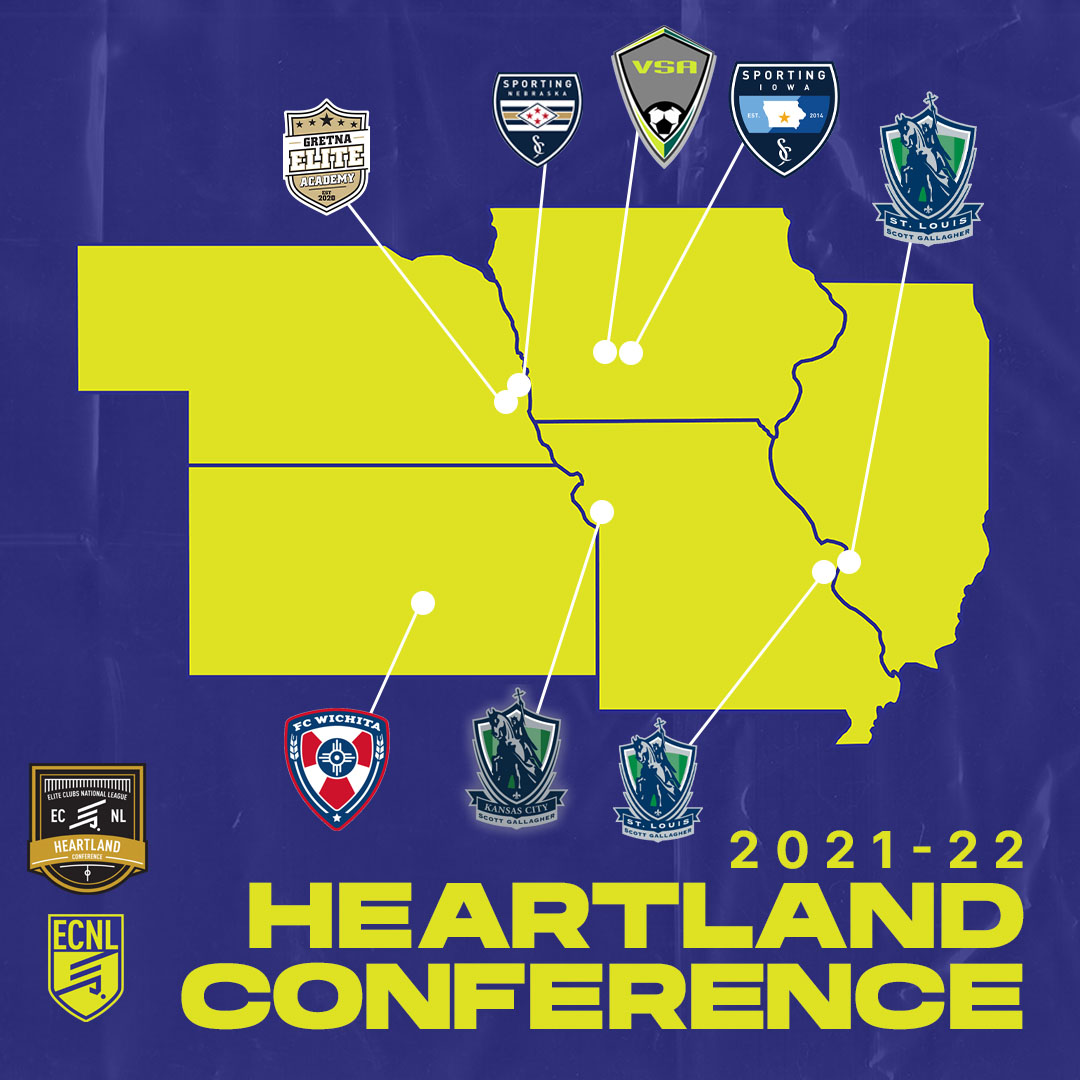 EXPECTATIONS OF ECNL SOCCER
3 training sessions per week throughout the Fall & Spring (Aug 1 - Oct 31)
2 training sessions per week throughout the Winter (Nov 1 - April 1)
Participation in primarily Regional play (rosters of 18-20 players)
Participation in 3 tournaments in the soccer year
U13-U14 are NOT required to do any ECNL National Showcase but can if they decide to
Post season play should a team qualify for ECNL Playoffs
U15-U19 ECNL
3 training sessions per week throughout the Fall & 2 training sessions per week throughout the Winter
Participation in Regional/National play (roster of 20 players)
Participation in 3 tournaments
U17 & U19 are required to do TWO ECNL NATIONAL SHOWCASES / U15-U16 are required to do ONE ECNL NATIONAL SHOWCASE
Post season play should a team qualify for ECNL Playoffs
COST
$2,350
All Inclusive (except College ID Camps & Winter Futsal)
(All training sessions on turf & two indoor sessions a week in Winter)