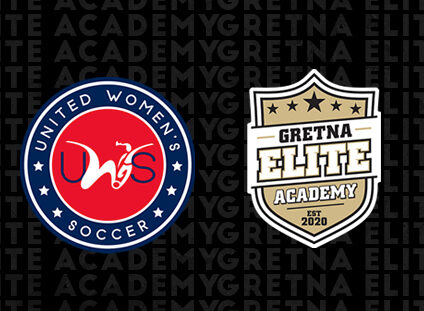 We are delighted to announce that we are making the move to the UWS (United Womens Soccer) for Summer 2021 and beyond! We will be one of the clubs competing in the Central Conference and are looking forward to offering our Alumni a fantastic Summer soccer environment to compete in.
Full details are in the press release below:
https://uwssoccer.com/central-conference-expansion/
Gretna Elite Academy joined the WPSL in the Spring of 2018 to provide our female alumni with a high level of soccer to help keep them in shape for their College seasons. WPSL Heartland Conference play is in May and June each Summer and in our inaugural competitive season in the Summer of 2019 we secured the Heartland Conference Championship.
Due to the Covid-19 health pandemic the 2020 WPSL season was canceled meaning that we don't get to defend our title. Instead the team is going through small group training sessions focusing on fitness, speed/agility and ball work to stay sharp for the Fall 2020 College seasons.
Our 2021 roster can be found at the link below:
https://www.gretnaeliteacademy.com/uwsroster/
For more information on the WPSL check out their website:
Stay up to date with GEA WPSL on our social media pages:
http://www.facebook.com/GEAUWS
We are delighted to be partnered with Capelli Sport ( for the 2021 GEA UWS season. Capelli will be fitting out our team and staff with training and playing kits.